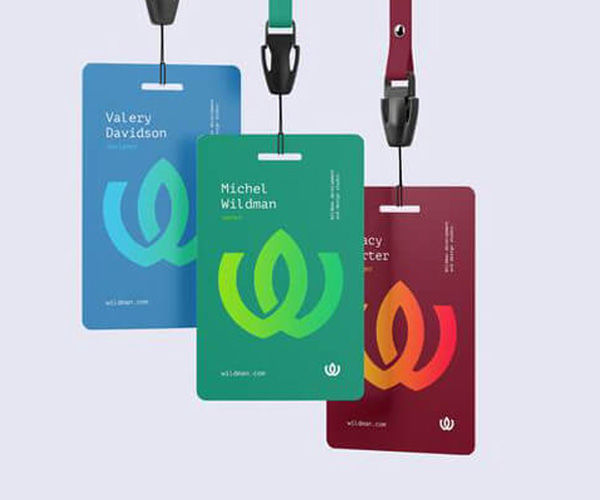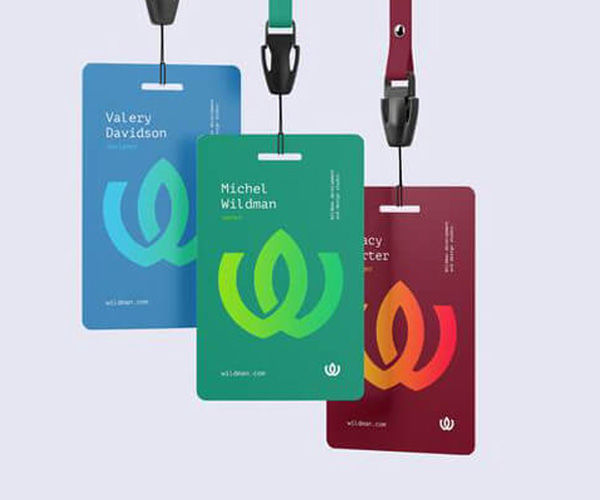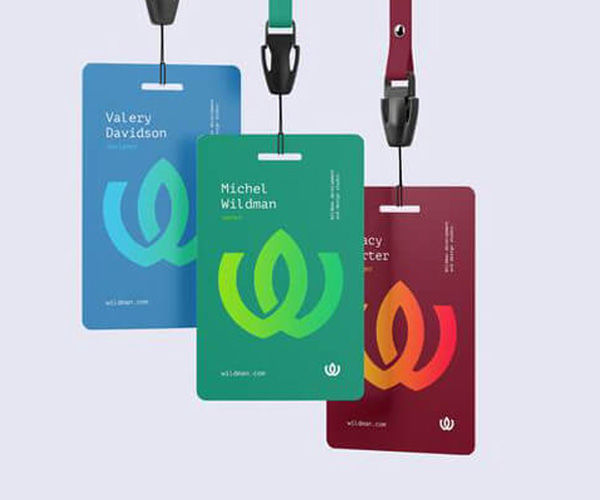 View Video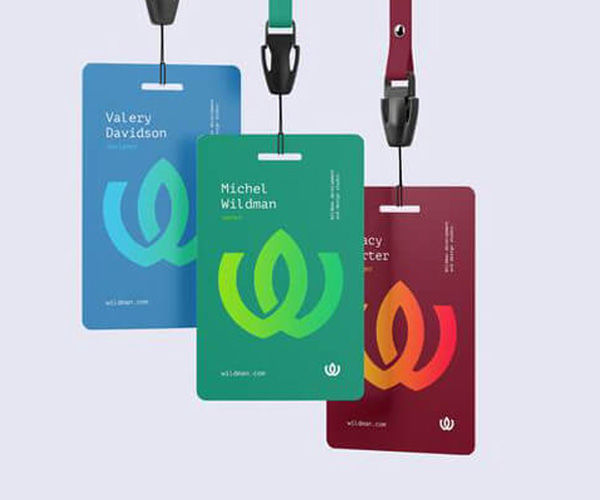 Get Superior Custom Printed ID Badges for Every Occasion
Employee ID Badge is the identification card, worn by a person working in the organization, with the purpose of self identification. Mainly it is made up of a piece of plastic, paper or metal and comprises employee's personal details such as name, photo, job title, the company's logo, barcode and other minor details which are essential for quick identification of people entering the building of the company.
ID badges are the crucial and integral part of today's business world, making it simple to outline the identification of the staff members and visitors, keep the workplace's security and enhance the organization's integrity. Over time, due to smart technological advancements, it is possible to ont only identify the visitor's details, but also control access and time tracking of the company's employees. Due to the fact that employees and visitors display their ID Badges almost every day, the laminated badges can also be a very practical vehicle for deciding job-related certifications, building relationships and other work-related issues.
The Essentials of ID Badges Printing And How to Use Them
Make sure that modern workforce stops at laminated ID Badges printing. Laminated Photo ID Badges are perfect for offices, educational institutions, healthcare institutions, government infrastructures who require photo identification of their staff members. Without proper ID Badges there might appear unauthorized personnel roaming around the office building. While with separately-designed staff ID Badges and visitor ID Badges the security team can easily identify authorization for access to some areas without making any troubles or causing inconvenience. Followingly, staff ID Badges definitely ensure safety and security of the organization.
Custom ID Badges boost employees' confidence. Those workers who enter the office making sure that their coworkers know them by their name or job title can be a huge step towards building a trusted working environment. It somehow increases the employees' self confidence, makes them feel good and valued. With custom ID Badges they not only present themselves, but are also the face of their company.
Wearing a custom full color ID badge improves employee and customer relationships. Imagine how you'd feel if a shop assistant approached you with a wide smile on her face, wearing a nice uniform and a staff ID Badge, which shows her/his name, photo and title. This is a quick and effective way for the consumers to manage to verify that the person they're talking to has the power to help them with whatever it is they need.
Laminated ID Badges printing offers another pretty clever business tool, that is company branding. Because the company's staff members wear these badges all day long, they also wear your company's name and logo.

Professionally printed

business cards

,

custom calendars

with your brand name and staff wearing laminated ID badges directly or indirectly

promote the brand of your company, which adds an extra air of professionalism.
Additionally, laminated ID badges are a perfect identification solution for one-time events. To avoid letting your attendees wander around the room full of strangers, ID badges may serve as a good opportunity for networking or starting fruitful conversations with each other. Providing your attendees with special ID badges is another helpful trick to highlight once again the professionalism and preparedness of your company.
Introduction to Basic Materials of ID Badge Printing
Wondering how to design and include variable data on customized ID badges? Axiom Print is here to help you to maximize safety and security, promote operational efficiency and customer service of your company. Printed ID badges may be one-sided or two-sided. Here Badges are made of high-quality 16 PT Cover Paper with your preferred custom sizes.
A good lamination ensures the long-lasting life of your badges. We provide best-quality 2 sided lamination to make them thicker and sturdy. The protective coating keeps the badges safe from physical damage that comes from being thrown everywhere.
As badge lanyards differ, depending on your preferred badge lanyards type, we offer 2 types of hole punch: oblong and circle. No worries if you haven't chosen lanyards: upon your request, we can offer several options which will best suit your custom ID badges.
Time is precious, time is money and we value your time! Our experts will provide the printing of ID badges within 5 business days. But thanks to our printing gurus, high-speed machines and brand new facilities, we offer rush printing, and even same-day printing services. We can fulfill the order with next day or even same day turnaround.
Axiom Print makes everything possible to help you meet all of your deadlines!